Day 3 - Our Magic Kingdom Morning

We got out to the bus stop around 8:00 and got on the first bus to Magic Kingdom. We arrived at Magic Kingdom around 8:25, and we waited for rope drop which was at 9. The kids hula hooped, picked up pixie dust off the sidewalk, and played happily while we waited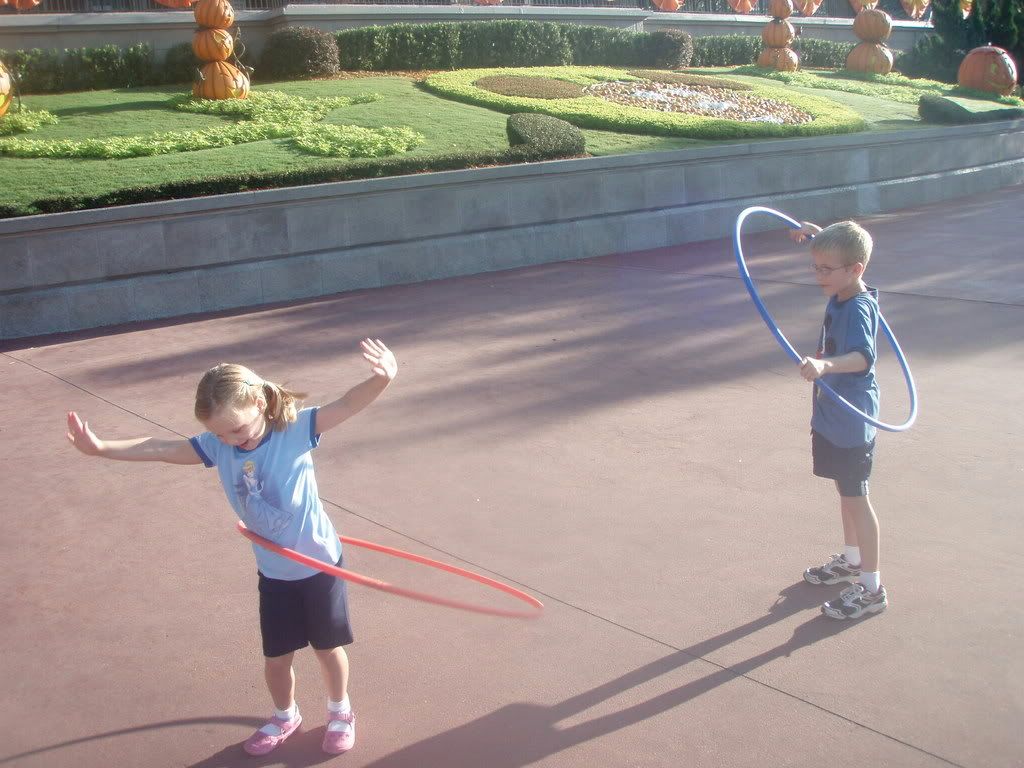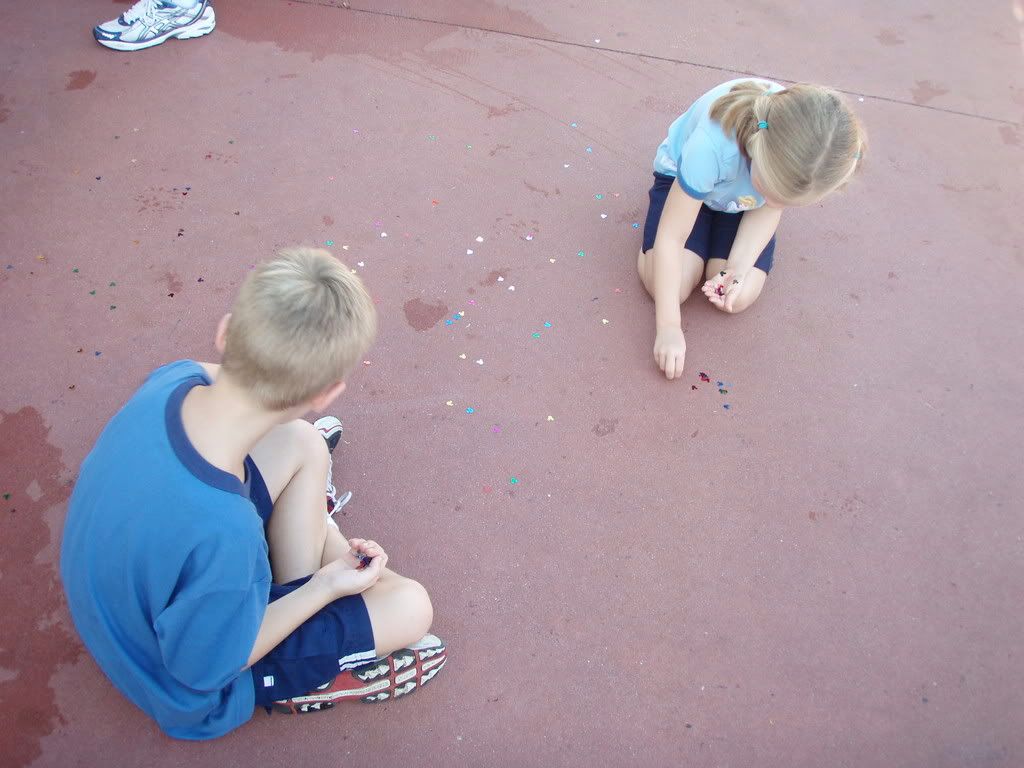 .
At about 10 til the train came around, and we got to see the opening show. It was nice that the crowds were light enough that we didn't have to worry about our position, we just relaxed and watched.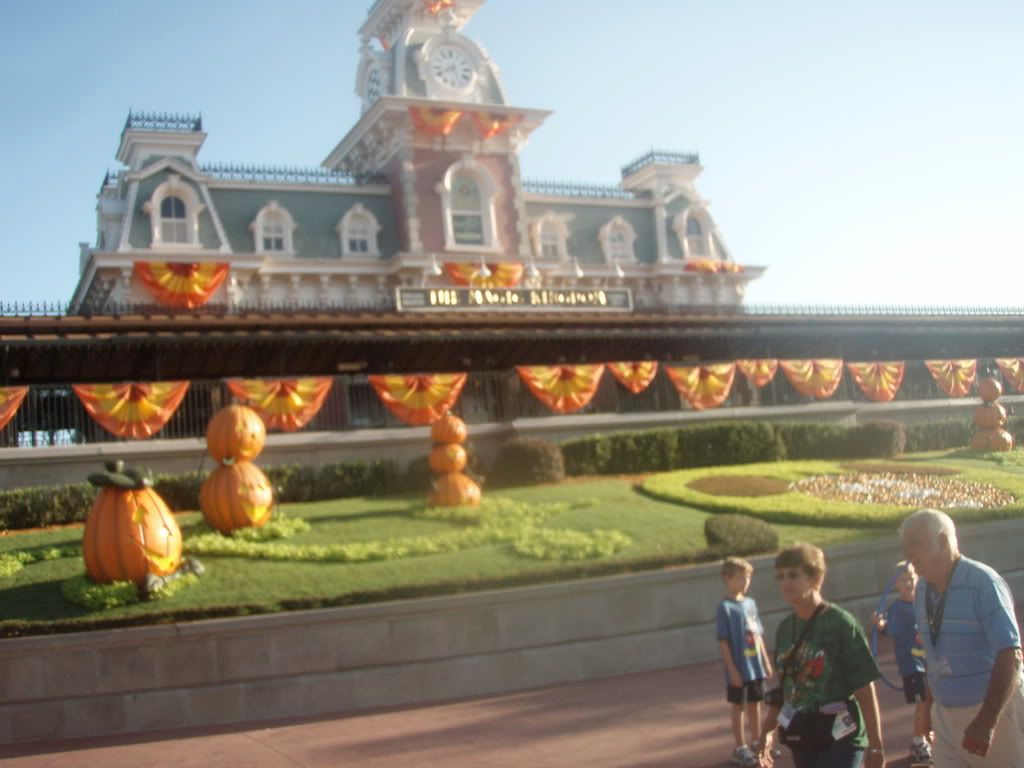 When the rope dropped we walked straight to Dumbo. Since this was just going to be a half of a day we left the stroller at the hotel, so we walked down Main St towards the castle together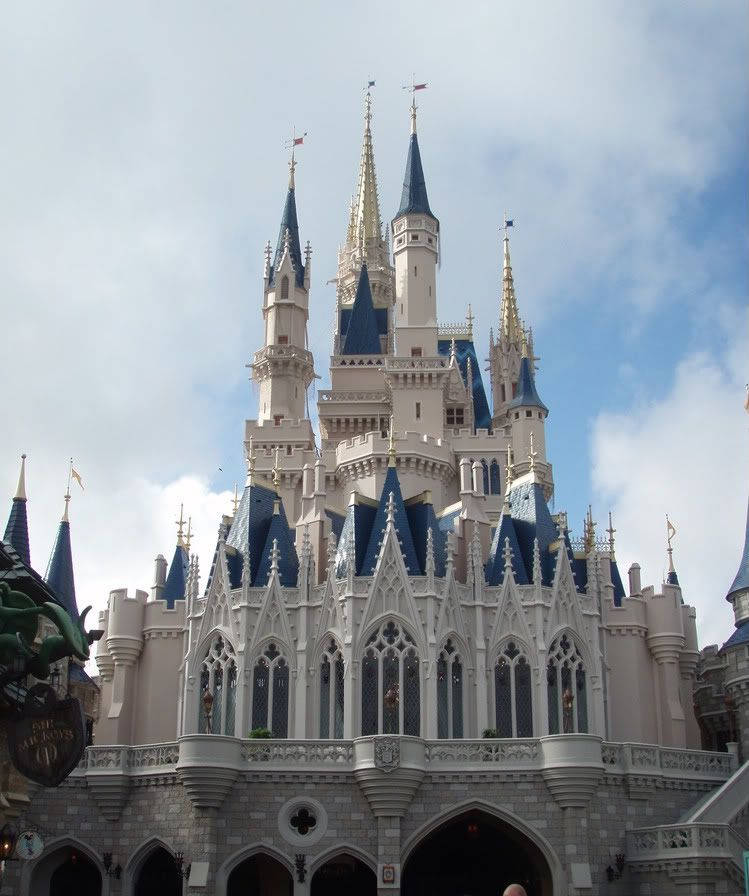 We were on the second ride of Dumbo that morning.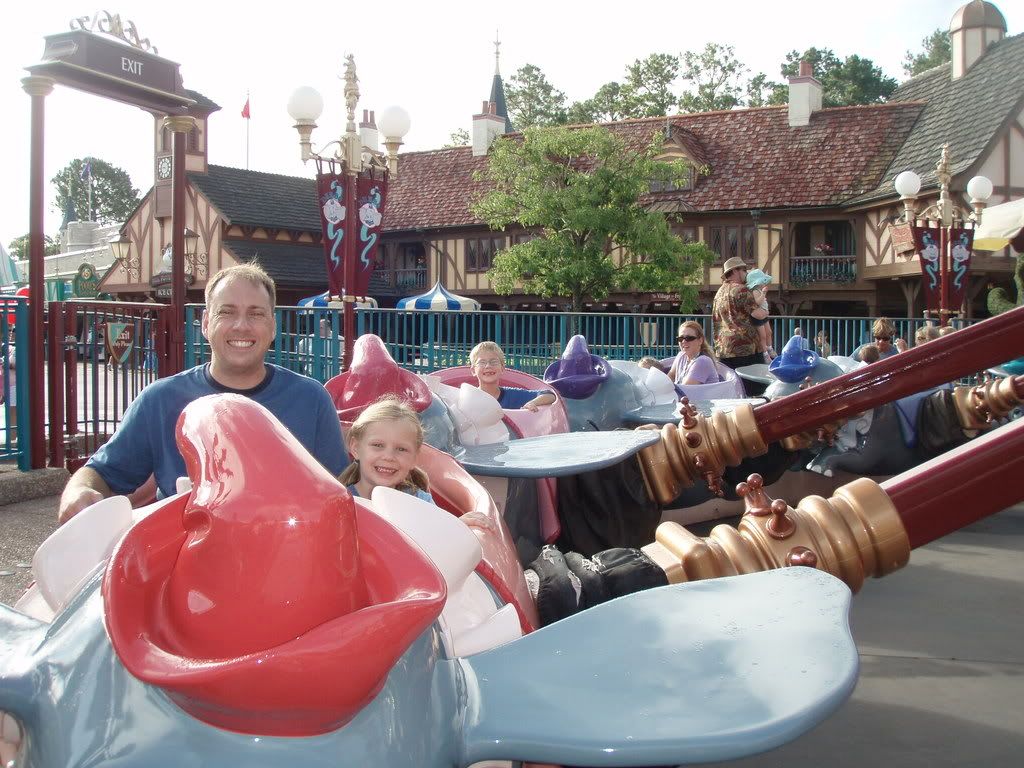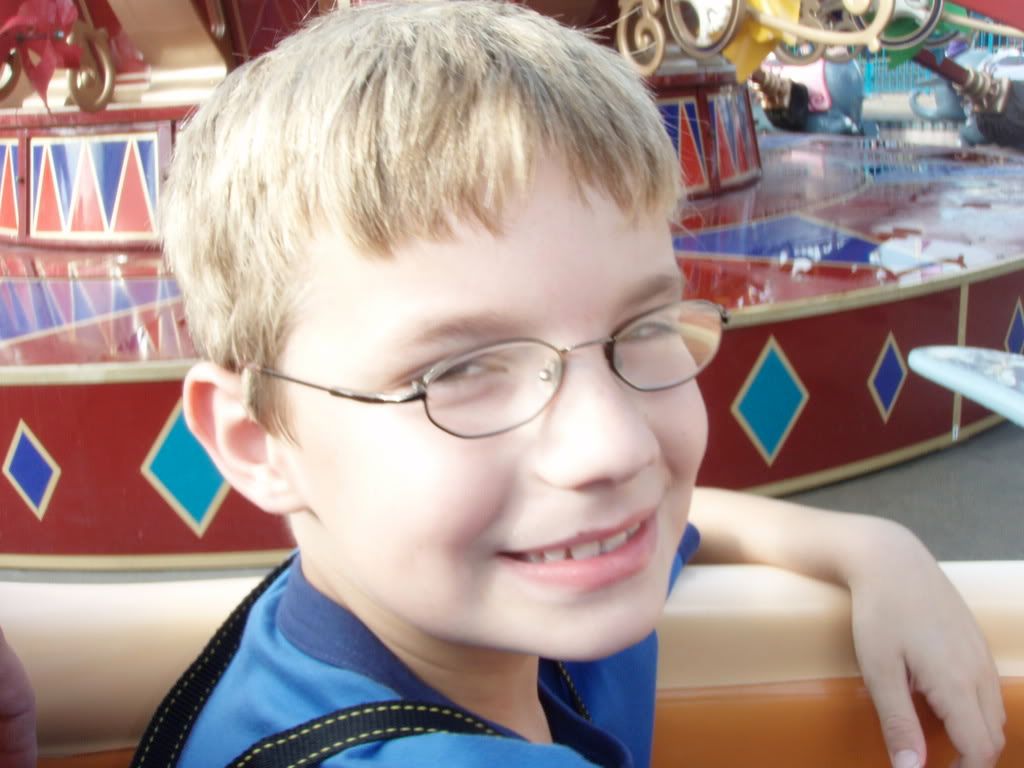 After Dumbo we did all of the rides in Fantasyland(Pooh, snow white, peter pan, small world etc)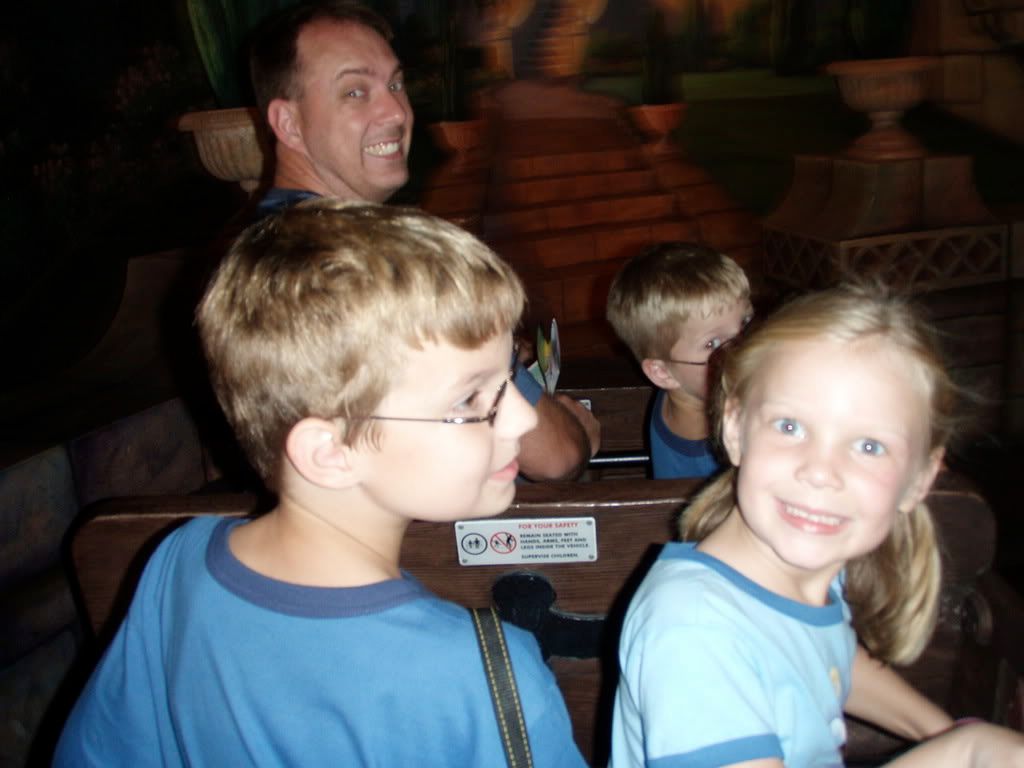 all the rides were walk ons with the exception of Peter Pan...Rhett was Appauled at the 2 minute wait!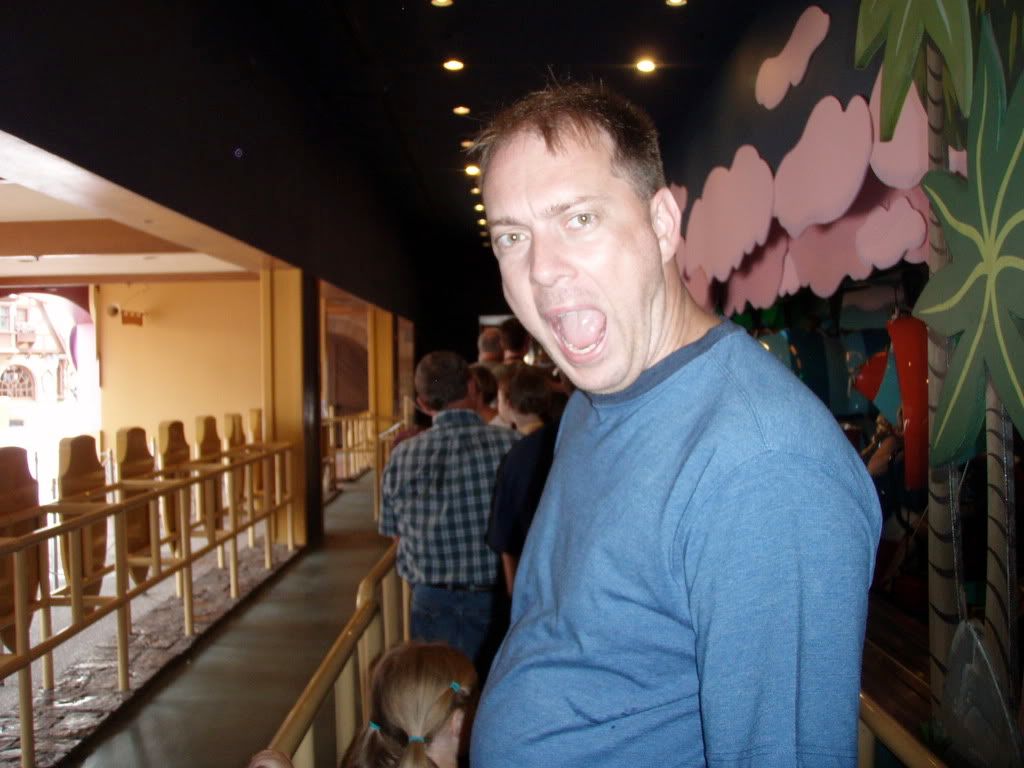 After knocking out Fantasyland, we went to Haunted Mansion...this was our first ride on it since the refurb..wow they really did a good Job! Adventureland was next, we rode Big Thunder three times, and Splash once. It was about 10:35 now so we got on the train and took it to Toontown, then we took the back path to Space Mountain. This was Aly's first time on Space Mountain, and she wanted to ride in the front. She loved it, and wanted to go again. We wanted to get back to the hotel for a mid day break, before Mickey's Not So Scary Halloween Party (MNSSHP) which was a surprise for the kids. The bus took about 20 minutes, we got back to the food court at the hotel around 11:45, and ate lunch. Headed back to the room and laid down for a short nap at 12:50.
Stitch called to wake us up at 1:55pm and nobody but me moved. I started waking the kids up, and we told them the surprise. Aly was going to Bibbity Boppity Boutique in the castle for a Princess Makeover, and we had her Belle dress for her to wear to MNSSHP, and the boys had storm trooper costumes to wear. They were all thrilled, Ethan said "I didn't know Mickey had a halloween party, and I get to go how cool!"
So we threw the costumes in a bag and headed back to Magic Kingdom. We went to BBB at 3 and DD enjoyed a princess makeover!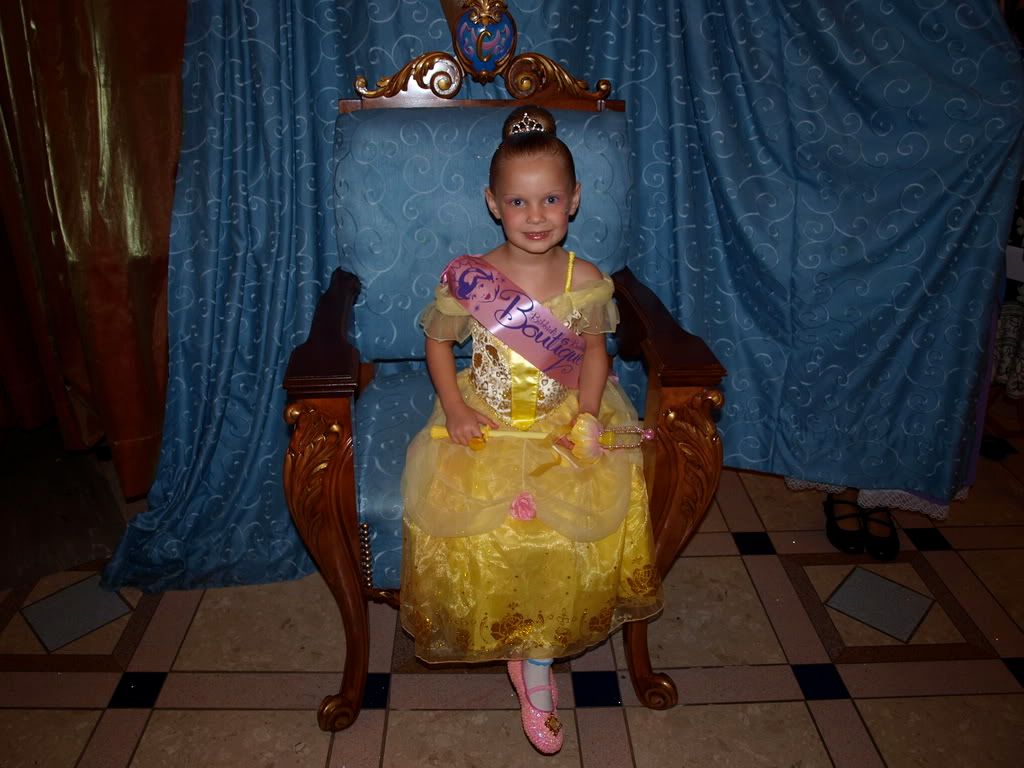 Aly really enjoyed the Princess Makeover and her "Fairy Godmother in Training was very sweet" The actual boutique is decorated beautifully, and was just perfect for our little princess.
We spent the rest of the afternoon riding rides, we headed to adventurland stopping on the way to try our first Dole Whip which is pineapple whipped softserve served floating in pineapple juice, WOW, what a great treat on a hot day. We walked on most of the rides throughout the afternoon, but space mountain was down for a bit.
Around 6pm we went to Cosmic Rays and got a few Cheeseburgers, we each had about a half of a cheeseburger. Then we went to the rose garden to get our wristbands, and treat bags and Maps. We just decided to make the circle around the park ending in tomorrowland hoping that by then SM may be back up again.
We enjoyed the characters that were out...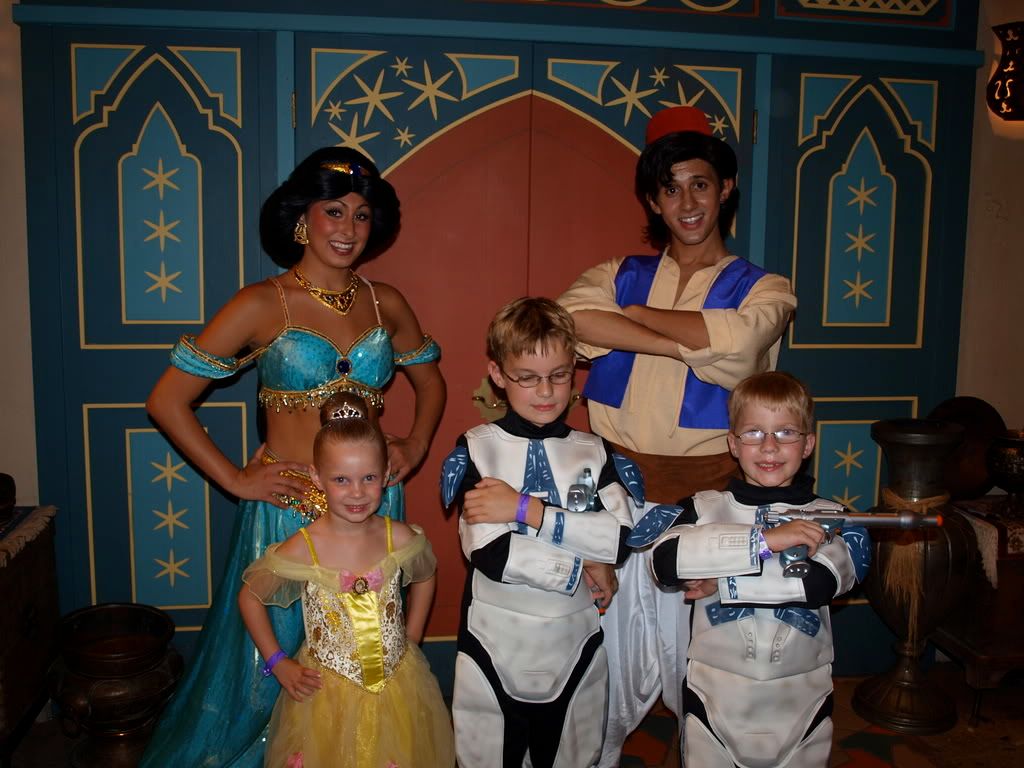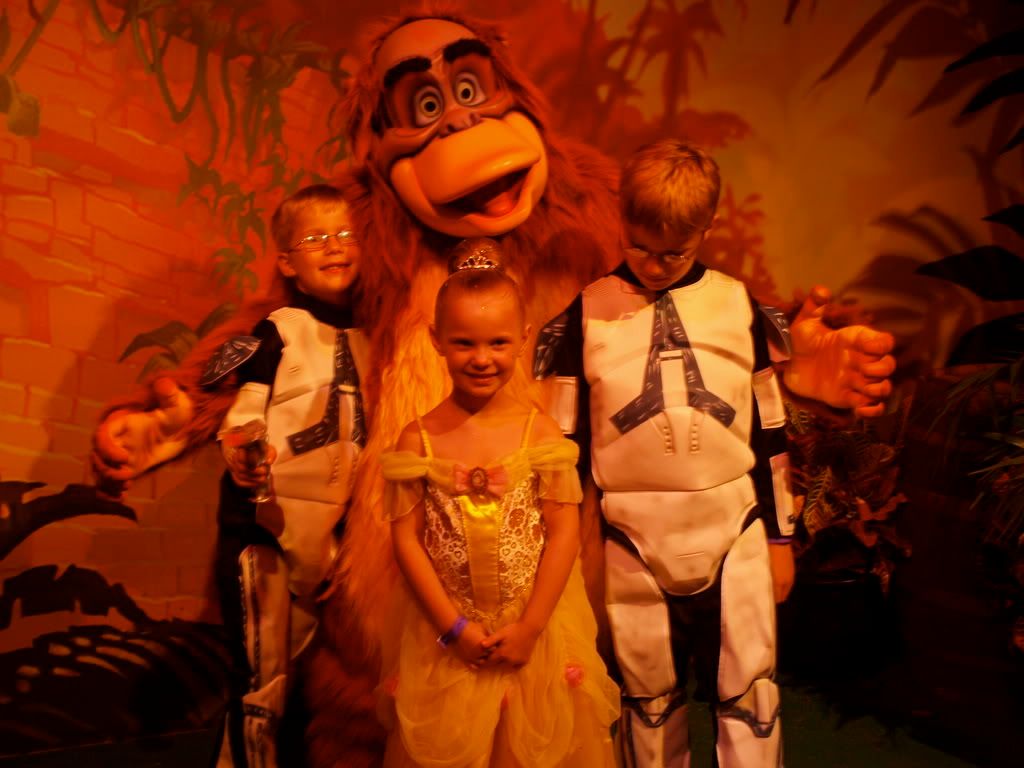 But all night we were looking for Snow White and the Dwarfs, we got told all sorts of stories about where she was...but finally we found them, all of them! Aly had been wanting to see Dopey her favorite Dwarf!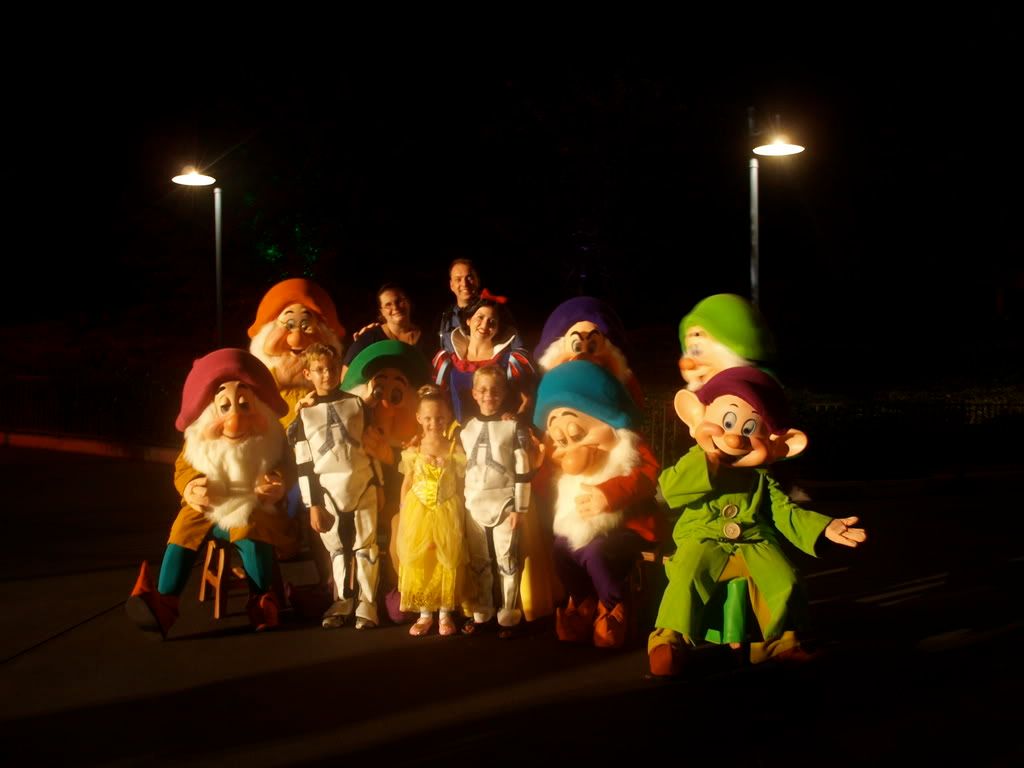 The character interaction was great. And the lines were not long at all to see the characters!
We stopped to watch Hallowishes, and I have to say it was an amazing fireworks show!! Disney really goes all out for it! We rode a couple of rides after the fireworks, and then found a spot right in front of Caseys on Main Street to watch the parade! We got everyone a hotdog and cracker jacks, and enjoyed the parade! The parade was hands down the best parade I ve ever seen!
Everyone was wiped, but Rhett really wanted to see the villians mix and mingle, so we did that before we headed back to the hotel!!! All of the villians were out and about, so that was fun to see!