Last year we started something we are hoping will be a family tradition. We gave the kids the option of going on a family weekend trip, in lieu of having 3 seperate birthday parties with all of their friends. We still celebrate with immediate family, and close friends but we just don't do the big party...well they jumped at it. Last year we rented a cabin at a state park and went "camping" and this year we gave them the same option and they again all jumped at it. So we had planned to go to the Great Wolf Lodge in Dallas for a night or two...that was until I was on the internet and I ran across "Free Dining" at Disney. Most who know us know we are big Disney lovers, we spent Spring Break there last year and had a great time. So in passing I said to Rhett "For less than 1500$ we could do Disney" to my surprise he said "Let's do it" I did alot of summer camps this year, so we were able to swing it...but we decided not to tell the kids...so it was a complete surprise. The next few posts will be our Trip report, I like to journal about our trips to be able to remember all of the little details we may otherwise forget!
We planned each day with a seperate occassion in mind. Our first day is Rhett and I's day. The second is Aiden's day. The Third is Aly's day. and our last day is Ethan's day. The activities/restuarants etc. we have picked have been with each of the kiddo's in mind. Rhett and I have had fun planning this!

Leaving town went fairly well. We took everything we would've taken if we were evacuating for a hurricane with us, since when we left on Tue we didn't know where Ike was headed. Right before we all got in the car Rhett says "Bad news guys we lied to you we're not really going to Texas" the kids all said whatever and went to the car... We drove to Tallahassee and got in to our Econo Lodge around 2am Florida time. We were up at 7 and in no time flat we were in the car headed for the World. The kids all slept the night before, so we were wondering how long it would take them to realize we weren't in Texas...well it was the weirdest thing, none of them seemed to look out the windows all morning...it really was strange and not like any of them! Aiden slept most of the morning, Ethan read and Aly did, whatever it is Aly does (talk mostly). We were 55 miles outside of Orlando when Aiden woke up and noticed a green road sign, and said "Hey, where is the Great Wolf Lodge" we said it's in Dallas, he said "then why are we in Florida, theres a sign for Orlando?" Rhett says, "Oh, its Orlando, Tx...just like lafayette,la and lafayette, indiana" Aiden says "Ok" and then gets involved with the toy on his lap, no longer looking outside the windows, or seeing the "FLORIDA Visitors station "signs I swear every mile or so. Why oh Why are there so many FLorida signs in Florida! As we get closer and the WDW road signs start Rhett distracts kids by tickling, jokes, snatching toys etc...anything he could think of!It's 11:22am and we're getting near the famous Walt Disney World arch, and I say "Well guys I have some bad news, yesterday when Daddy told you we weren't going to Great Wolf Lodge he wasn't lying he was telling the truth! Why don't you look out the window and see if you can figure out where we are going"So they all look out the windows, and Ethan says, Disney World as he sees the sign, and we say"yep that's right, were going to Disney World" and heres the reaction we got...that we've waited for forever....Ethan says "Ah man I wanted to go to great wolf lodge not some Disney hotel in Texas." Poor boy still didn't realize we were in Florida, he still thought we were in Texas...so we said, it's not a Disney Hotel, it's Disney World...WE're in Florida! Aiden says "You LIED to us...(with about a 10 second pause)do we get to ride the rides?" We replied "yep , just like our spring break trip same hotel, the parks etc." Aly says "Can we ride the buses" We say "yep" and then they all become all smiles, clapping their hands, and bouncing up and down in their seats. As we walk into Port Orleans Riverside to check in, they continue to build their excitement.So as we are walking in the parking lot to Port Orleans Riverside I see a Magic Express bus, I say to Rhett, run...get in front of the bus crowd...he asks no questions and takes off in a jog to get in the checkin line...we beat the Magic Express crowd and were greeted by a friendly cast member within seconds...then she said the magic words "Your room is ready!" I was Shocked!!! it was not even noon yet! We get our Keys to the World, maps etc...and head back to the car. We do a quick check of the room, change clothes, walk to the bus stop and at 12:23 we were on the bus on the way to Epcot!We walk through the gates, stop at the first photopass photog for a family ball shot...and we were greeted by the sweetest photog, she joked with us all, talked to the kids, really was just awesome! We got our photopass, headed on our way...we went into the Land building, fastpassed Soarin, and went to grab lunch. We shared a plate of noodles and rice and chicken and veggies, as well as a sandwich, and a strawberry shortcake, and a choc. asian cake. Then we headed to SOARIN,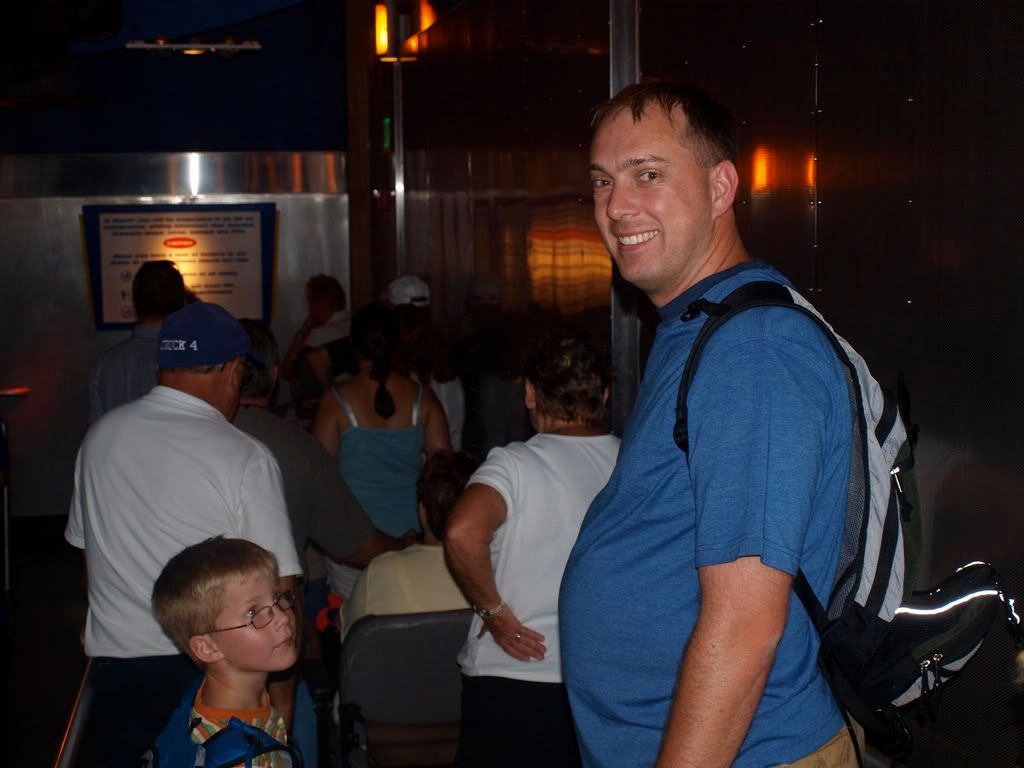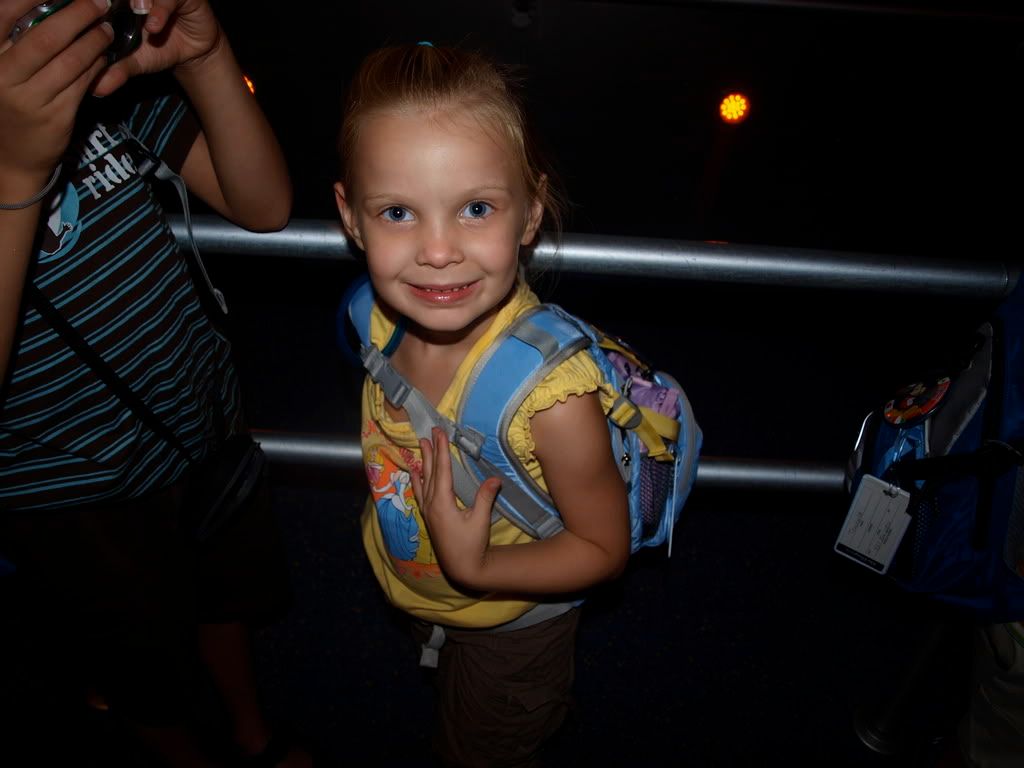 just by luck we got the front row, and as the burst of air from take off hit our faces Aly exclaimed, "Mommy I m flying, I can't believe it we're flying!" and as sappy as it sounds, I got that warm fuzzy feeling, and the reminder of why we LOVE these trips so much!Next up...will our day end as good as it begins? Will we all wish we were in Texas?