It's hard for me to believe it is already November. It has finally cooled off here, and I am enjoying the feeling of fall. Since I last blogged a few things have changed, but much is still the same. No that's inaccurate nothing is the SAME, everything has evolved. Although, I am still a Mother to 3 ... those 3 are not the same as they were yesterday, or even one minute ago. God's grace embodies them and they constantly grow and change ... it's amazing to watch. Some may feel that's sappy or sentimental, but really what better physical evidence of the Lords providence than the hearts and minds of children.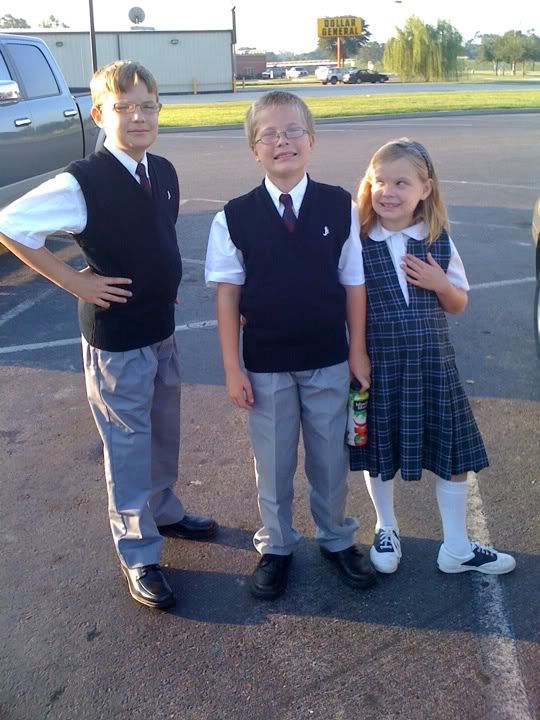 Ethan and Aiden are back "in school" ... meaning they are in a school outside of the home. They are at the St. John Berchmans which is on the same campus as Academy of the Sacred Heart where Aly has now attended more than half of her life. When I drop all of them off in the morning I leave with a smile on my face because I know that they are where they need to be. Their love of learning, love of their teachers and classmates, and sheer delight daily is evidence to me that all is well. The school is unique, unlike others in our area... I d venture to say it's one of a kind. The school is lead by 5 goals of education:
Encourage a personal and active faith in God.
Hold a deep respect for intellectual values.

Educate to a social awareness which impels to action.

Educate to the building of community as a Christian value.

Educate to a personal growth in an atmosphere of wise freedom.
The effect of the goals can be ascertained by any observant soul who steps foot on the campus, or interacts with it's student body. Rhett and I are grateful to have the kids in a school that is on the same page as what we ultimately want for our children. To live out the purpose for which God created them. Day to day we are doing all the same things that any young family with three kids is doing. All three kids played soccer this year, it was a successful season. For Ethan and Aiden it was their first season, and they enjoyed playing as part of the school team. For Aly it was her 3rd season, and she again enjoyed playing with her classmates. Rhett and I enjoy the school athletic community, and the time we get to spend watching them play.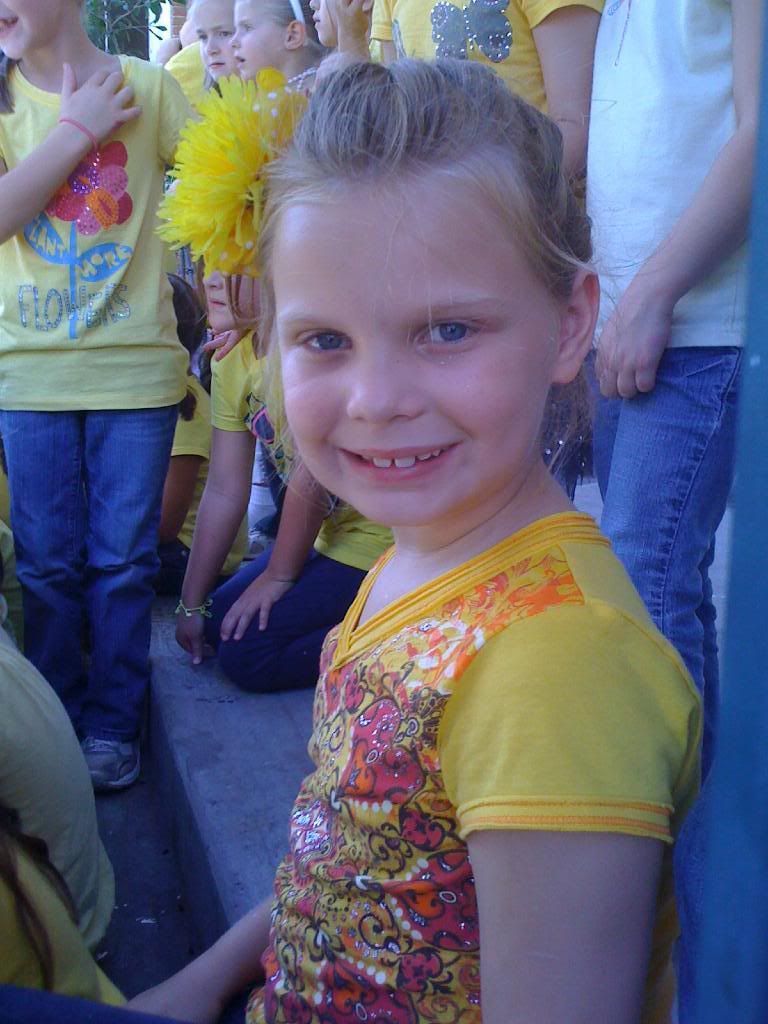 The boys have joined the Cub Scout troop at their school and are looking forward to this being their last year of Cub Scouts and moving on to Boy Scouts.
The boys have made new friends and enjoy all of the social events that come with that. I am nearing the end of my first semester of Graduate school, and am really enjoying all that I am learning.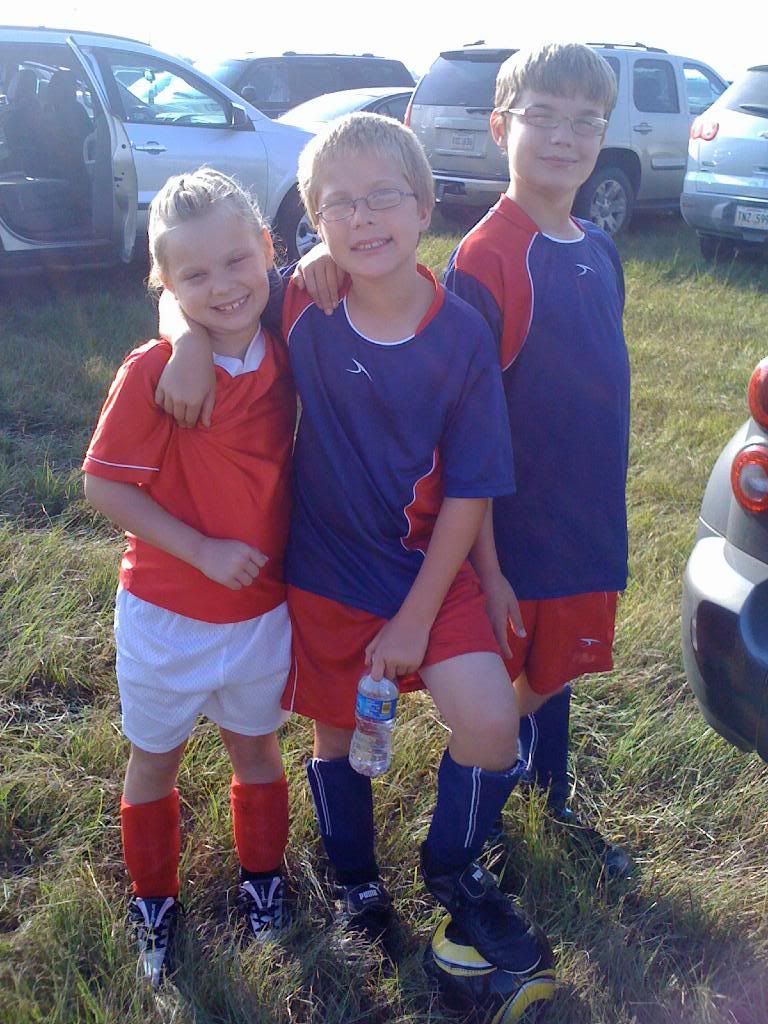 In April, we welcomed two puppies to the family. Their names are Grand and Coteau. A family at Aly's school was kind enough to give them to us, and we all have really enjoyed them. They are half lab half Australian Shepherd. Cute as can be, and smart! In case your wondering about their names, Grand Coteau is the small town in which the kids' school is located. It's a special place, I can't really articulate why ... it just is. So Rhett named the puppies and it ended the argument that the kids were having over the names!